In times where everything has to be faster and better, GPAL introduces Pop-up Learning. Like pop-up stores, GPAL Pop-up Learning allows learning to pop up anywhere. At the most crucial times or places where learning is necessary.
Ideal for:
quickly training new employees or temporary workers;
explaining safety instructions;
new procedures;
changes;
product introductions;
new policies and many others.
The core of Pop-up Learning:
letting employees learn independently wherever you want;
quickly create instructions or learning tracks;
quick to share with employees;
learn independently so no supervision needed;
but still with available statistics about employees learning progression;
replaces expensive workshops or coaching.
Create your own pop-up learning in 4 steps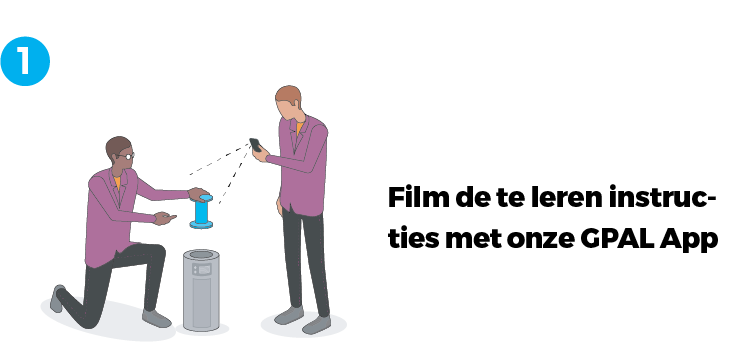 Within half a day, you can digitise key information by making a series of short instructional videos on, for example, new tasks or changed processes. You upload the videos into the GPAL app, after which a QR code is automatically generated for each video.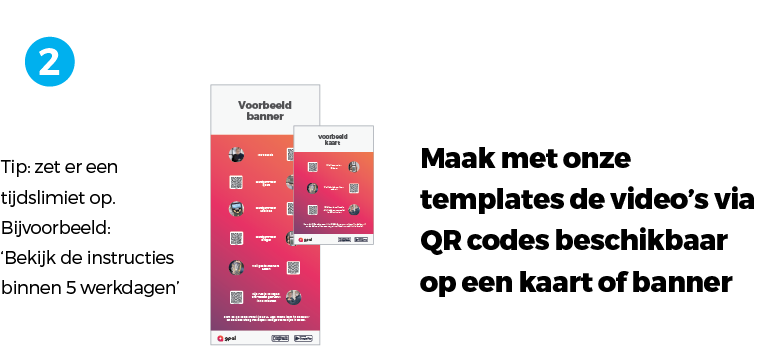 GPAL offers templates to easily create your own promotional material. You can share the QR codes or links, turn them into stickers, or place them on a banner, poster, or flyer. This way, you create your own Pop-up Learning in no time.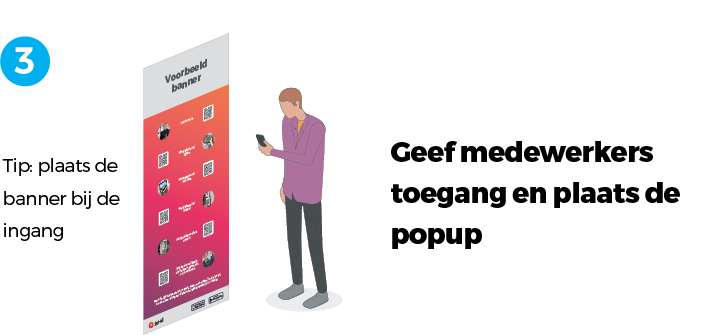 Once you have distributed the promotional material, it is simple to invite employees to GPAL. They download the app and can immediately scan the QR codes to watch the videos. Of course, it only works for employees you have invited.

You can monitor exactly which employees have or have not watched the videos and thus know exactly whether everyone has acquired the same basic knowledge or whether everyone is already aware of the temporary changes in a process.
Try it out for yourself!
Contact us and make your own Pop-up learning!